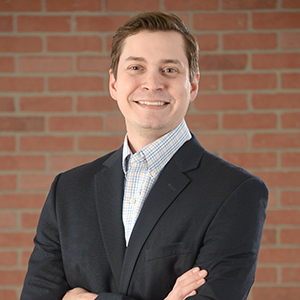 Dan brings a passion for placemaking to Camoin Associates and believes in the transformational power of real estate development (and redevelopment) on communities. With an approach that balances data-driven analysis, qualitative intelligence gathering, and creative (and sometimes unconventional) thinking, he has helped numerous clients unlock the development potential of their communities and projects. Dan enjoys working in challenging markets and with complex properties to implement projects that beat the odds and help create unique, dynamic, and resilient communities. 
As leader of Camoin Associates' Real Estate Development Services Team, Dan is committed to continuously elevating the firm's real estate services offerings, approaches, and portfolio. He also founded Camoin Associates' Spatial Intelligence Program that brings detailed site and geographic analysis capabilities to the firm's real estate projects. Dan believes in the power of bringing data to life through visualizations, which he incorporates into projects through conceptual illustrations, infographics, and marketing materials.
Dan's real estate project work has included market feasibility studies for major mixed-use, industrial and brownfield redevelopment, residential, historic adaptive reuse, and other commercial development. He has also completed a number of communitywide market studies, development strategies, and developer recruitment campaigns for public sector clients that have attracted millions of dollars in new investment to client communities.
Real Results
Brownfield Redevelopment Area Wide Plan | Town of Bucksport, ME | Prior to joining Camoin Associates, Dan led an US Environmental Protection Agency area-wide planning effort for the redevelopment of a former paper mill in the Town of Bucksport, ME. The plan, which included public engagement and market/targeted industry analysis, helped attract a state-of-the-art aquaculture operation to redevelop the paper mill, representing a $250 million investment in the community. The "ADAPT Bucksport" plan was awarded the 2019 Project of the Year by the Maine Association of Planners. 
Community Market Study and Redevelopment Strategy | Town of Bel Air, MD | The Town of Bel Air was seeking to revitalize its lackluster main street and commercial corridors and turned to Camoin Associates to prepare a market analysis and strategy to attract new investment to the community. The plan identified arts, entertainment, and dining as unique economic opportunities for additional development. Following the completion of the plan, the Town initiated a public art campaign, and was designated by the State as an Arts and Entertainment District. The community has been successful in attracting new development projects as a result of new arts and cultural amenities, including multi-family projects of 72 apartments in 2019 and 200 apartments and an assisted living center in 2020. New high-end dining establishments, including a restaurant from celebrity chef Guy Fieri,  have also moved into the town. 
Village Center Brownfield Redevelopment | Town of Berwick, ME | Dan served as project manager and lead analyst for a real estate market analysis to identify redevelopment opportunities for the former Prime Tanning industrial facility in the heart of the Town of North Berwick. The project included a comprehensive market study and the creation of redevelopment scenarios for the 10-acre brownfield site. The study identified an opportunity to transform the large block parcel into a multi-parcel mixed-use village center. Upon completion of the study, a private developer purchased the property and is developing The Edge at Berwick, a $50 million mixed-use village center development with restaurants, shops, apartments, and workforce housing. 
Lake Placid, NY Housing Needs and Development Feasibility Studies | Lake Placid, NY | The Village of Lake Placid is a world-renowned mountain resort community that has steadily seen its year-round workforce population priced out of the housing market, creating a workforce housing crisis. Dan led several studies on housing issues in the community, including a comprehensive needs assessment. The outcome of that study led a regional developer to pursue a major workforce housing project. Dan then worked with the development team to prepare a market feasibility study for the $50 million+ "mountain village" development featuring 265 apartments, 90 condominiums, and office space for remote workers. The developer has purchased the property and is currently moving forward with the development.