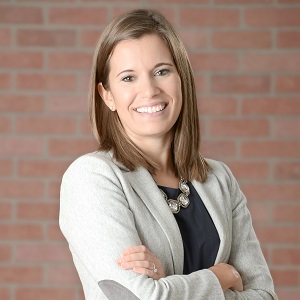 Jessica brings more than eight years of experience in data analysis, statistics, and consulting to her work with public and private sector clients. She believes in combining a data-driven approach with stakeholder collaboration to uncover solutions to complex challenges in client communities and development projects.
As Director of Impact Analysis, Jessica oversees the firm's economic and fiscal impact service line. Jessica manages complex impact analysis projects across a range of subject areas, including real estate development projects, tax incentive programs, tourism-related attractions, and industry-specific impacts.
In addition, Jessica works on developing Camoin Associates' data strategy. She authors periodic monthly "Featured Indicator" articles for the firm's Economic Development Navigator e-newsletter, which highlight interesting data sources and their applications to economic development.
Jessica holds undergraduate degrees in economics and political science from Providence College, and a Master's in Applied Statistics and Decision Making from Fordham's Gabelli School of Business.
Real Results
Economic and Fiscal Impact Analyses (multiple) | Nassau County Industrial Development Agency (NY) | Jessica started working with the Nassau County Industrial Development Agency (IDA) as project analyst when she joined Camoin Associates in 2018. Since then, she has completed more than 40 project-specific economic and fiscal impact analyses, three annual cumulative economic and fiscal impact analyses, and an impact analysis of the Nassau County's film industry for the IDA. Jessica now serves as project principal and works closely with the IDA on impact analyses for their projects. Most recently, Jessica created a digital dashboard for the IDA to live on their website and effectively communicate the real-time public impact of IDA projects.
Film Industry Economic and Fiscal Impact Analysis | Empire State Development (NY) | Empire State Development sought to meet the statutory program requirements of measuring the economic and fiscal impact of New York's production and post-production film tax credit program. Jessica managed the 2019-2020 project and worked closely with the client to collect the appropriate data for the analysis and determine the most effective way to communicate findings in the report. In addition to leading the modeling and analysis, Jessica conducted interviews with industry professionals to comprehensively understand the qualitative impacts of the tax credits and the industry on New York State. Since a significant portion of the study period fell within the COVID-19 pandemic, Jessica conducted additional analysis of the pandemic's impacts on the industry. Jessica's work culminated in a comprehensive report that combined data analysis and qualitative findings and effectively communicated the programs' return on investment (ROI) for the state.
Fiscal Impact of Development Scenarios | Town of Groton, CT | Given the presence of several large employers and significant economic development efforts, the Town of Groton wanted to better understand the implications and potential benefits of various development decisions. Camoin Associates, in partnership with Horsley Witten, was retained to model the potential fiscal impacts of various development types on the municipality. As project analyst, Jessica modeled the net fiscal impact of five different development types (single-family homes, townhomes, multifamily units, offices, and retail) on the Town of Groton. Findings were presented on a per-unit and per-acre basis to better allow the Town to make future planning and development decisions.
PPE Supply Chain Analysis | Virginia Hospital and Healthcare Association | Amid the COVID-19 pandemic, the Virginia Hospital and Healthcare Association sought to better understand potential opportunities to build resiliency in Virginia's personal protective equipment (PPE) supply chain. Unprecedented levels of global demand for PPE that have resulted from the pandemic put pressure on manufacturers and raw material producers to expand operations to meet the needs of healthcare workers, businesses, and the general public. As the analyst on this project, Jessica's research into PPE supply chains helped to uncover opportunities for Virginia's manufacturers to pivot toward new markets while simultaneously improving the PPE resiliency of the state.
Economic and Fiscal Impact of Mixed-Use Development | Rapp Road Development (Albany, NY)  | As lead analyst, Jessica evaluated three major mixed-use developments on three sites within the Town of Guilderland and Albany County, NY. Jessica modeled the economic impacts and fiscal benefits of these three projects, which included a mix of high-end apartments, a warehouse retailer, general retail, and office space. Upon completion of the initial report, Jessica prepared materials for the client to use in public meetings and assisted in responding to questions that arose throughout the development's approval process.