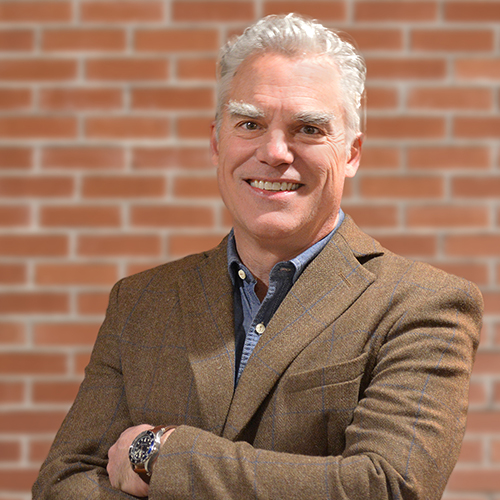 John is committed to helping communities increase opportunities for their residents to thrive in an increasingly competitive economy. Prior to joining Camoin Associates in 2022, John spent 15 years at the Kem C. Gardner Policy Institute, a university-based public policy institute in Utah. There he worked with a variety of private- and public-sector clients to provide objective data and analysis. John conducted economic and fiscal impact analyses of major tax increment financing (TIF) incentive offers, evaluated the performance of the state's strategic industry clusters, researched the supply of and demand for skilled labor in Utah, and created an Economic Opportunity Assessment Tool to rank municipalities' suitability and need for investment. He also conducted studies of the state's defense and energy industries, contributed to an analysis of the economic and fiscal implications of transferring over 30 million acres of federal land to state ownership, and performed extensive spatial analysis in support of a HUD Fair Housing Equity Assessment.
John holds a master's degree in economics from Tulane University and a bachelor's degree in English literature and physics from Georgetown University.
Real Results
John recently joined the Camoin Associates team. These project were all performed in previous roles.
Utah's Strategic Clusters: Performance, Benefits, Workforce Needs, and Rural Utah | Utah Governor's Office of Economic Opportunity | John evaluated the performance of the state's targeted industry clusters relative to the rest of the state's economy and to their performance nationwide. He analyzed the clusters' resilience and recovery during and after the Great Recession and examined their economic contributions to the state's economy. John also analyzed cluster workforce needs by examining growth forecasts for the top occupations used by each cluster and evaluated the transferability of the clusters to rural Utah based on occupational employment concentrations.
Economic Opportunity Assessment Tool | Utah Governor's Office of Economic Opportunity | At the request of the Governor's Office of Economic Opportunity, John built a spreadsheet tool to rank municipalities based on both economic need and suitability for investment from a state revolving loan fund. He worked with state economic development leaders to determine appropriate metrics to include and combined them into an easy-to-use tool that allows users to rank municipalities on need, opportunity, or a combined score.
Economic Impacts of Utah's Energy Industry | Utah Governor's Office of Energy Development | John was the lead analyst on an assessment of the state's diverse energy sector, estimating the economic and fiscal impacts of oil and gas production, oil refining, coal mining, electricity generation from both fossil fuels and renewables, energy-related manufacturing, and uranium production, and profiling Utah's local solar energy industry. He also analyzed the effects of energy prices on Utah's economy.