Business Retention and Expansion
Elevate your business retention and expansion program.
Camoin Associates understands how to cultivate and grow relationships with businesses, and our proprietary process and tools are designed to help you build or refine your business retention and expansion (BRE) program.
Today's economic development landscape is based on relationship management — building and sustaining relationships, networks, and trust through business engagement. This requires ongoing communication, continuous learning, and timely responses and adaptation based on intelligence.
Our Approach to Business Retention and Expansion
Our BRE process enables our clients to effect change to help their local business community flourish, despite economic disruptions.
+ Connect with the business community 
+ Understand the needs of local businesses
+ Identify pervasive problems or trends
+ Report findings from the data
+ Respond with resources and solutions
+ Engage in ongoing projects and initiatives  
+ Track and adapt to trends over time
Services that Meet Your Community's Needs
Business retention and expansion requires different strategies and tactics for different communities, which is why we don't just provide a one-size-fits-all solution. Instead, at Camoin Associates we'll partner with you to develop custom solutions that meet your needs, integrate with your platforms and processes, and can scale based on your resource capacity. 
Whether you're looking for a start-to-finish BRE system or want to enhance and refine your existing program, we can help. Do you have your own digital tools for business expansion and retention? Great, we can work with those. Need our help securing or designing the necessary software? We can do that, too. Our approach includes:
Data-Informed Customer Relationship Management
Your customer relationship management strategy informs your business response and retention strategy. Before you collect any data about the businesses in your community, you need to lay a strong foundation, determining what data to collect and how it will be stored and accessed, whether that's a full fledged Customer Relationship Management (CRM) system or a simple spreadsheet. We'll work with you to create a data management system that is user-friendly and effective.
Enhanced Business List
Multiple business lists? Duplicate data? We'll work with you to identify, organize, and deduplicate all your existing business information into a single centralized list. No list at all? No problem! We'll help you build one.
Then, we'll introduce your centralized list to Camoin Associates' business intelligence system,  enrich your dataset with information from our proprietary sources, and scout local businesses to add to the list.  
Strategic Business Engagement
Are you stuck trying to reach businesses? "Engagement" doesn't always mean a meeting. We'll work with you to design a multi-channel outreach and business engagement strategy that will enable you to interact with more businesses and collect more data that can be analyzed to better understand business needs and identify pervasive problems in near real time.
Actionable Business Intelligence
We'll provide business intelligence and economic insights to help you analyze and understand the industry, workforce, and business dynamics of the local economy. When integrated with business intelligence, our economic insights will help you adapt policy and actions.
Our Clients are Helping Businesses Thrive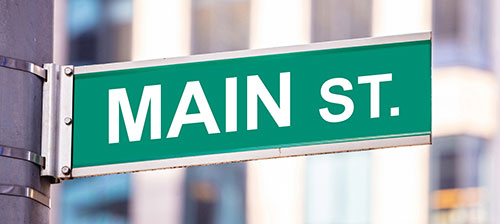 Services
Strategic + Organizational Planning

Whether you're developing a statewide, regional, local, or organizational strategic plan, Camoin Associates works with clients to set a vision and develop strategies that will support ambitious, but achievable goals.

+ Comprehensive Economic Development Strategies (CEDS)
+ Downtown revitalization plans
+ Economic development strategic plans
+ Evaluation and benchmarking
+ Strategic visioning

Workforce Development + Talent Retention

Camoin Associates can help you craft actionable workforce development and talent retention solutions to create a resilient labor pipeline, supporting equitable and inclusive economic growth.

+ Labor market analytics
+ Occupation and skills gap analysis
+ Career pathway mapping
+ Workforce pipeline development
+ Talent retention and attraction strategies

Real Estate Development Services

We help communities and developers do it all — from uncovering opportunities and developing project concepts to finding funding and navigating all the complexities from start to finish.

+ Housing needs assessments and housing strategies
+ Market analysis
+ Development strategies
+ Brownfield redevelopment
+ Developer advisory services
+ Financial feasibility analysis

Impact Analysis

To us, measuring the jobs, earnings, sales, and revenue is only the beginning. We take a holistic approach to economic and fiscal impact to tell the full story of what a project, industry, program, or development will do for the community.

+ Economic impact
+ Fiscal impact
+ Tax credit benefit/cost analysis
+ Tax Increment Financing (TIF)
+ District Improvement Financing (DIF)

Lead Generation

As an established global research and direct marketing company, we have a track record of customizing and implementing high-end, mission-critical research and marketing campaigns that exceed client expectations.

+ Trade show planning
+ Marketing mission planning
+ Virtual and in-person meeting setting
+ Website assessment

Industry Analytics

As leaders in research and data analysis, we use the most advanced and comprehensive economic data and tools to understand the supply chain, industry market trends, and sector needs, and unearth emerging opportunities.

+ Target industry and cluster analysis
+ Supply chain and trade gap analysis
+ Geographic competitiveness analysis
+ Site selection needs analysis

Entrepreneurship + Innovation

We help clients identify, connect with, understand, and strengthen their entrepreneurial ecosystems. Our mission is simple: to build a more inclusive economy for the future by connecting and inspiring the entrepreneurs of today — and tomorrow.

+ Startup ecosystem assessment and action planning
+ Equitable entrepreneurship strategies: Breaking down barriers
+ Entrepreneurship metrics tracking and evaluation
+ Market research and intelligence
+ Small business outreach and resource centers
+ Policy and code assessment and outreach

Business Retention + Expansion

Economic development is built on connections, and our custom business engagement solutions help you make those connections — from business retention to business attraction.

+ Business visitation process creation and set up
+ Logistical and technology support
+ Follow up plans and strategy development