Housing Studies and Strategies
Camoin Associates has been at the forefront of the current housing crisis, working with clients at the local and regional levels to find solutions. We understand that housing issues are one of the greatest challenges threatening the economic and social well-being of many communities today.
Our Real Estate Development Services team includes experts who work to research and understand the unique housing needs of each community and craft actionable and effective strategies to help restore healthy, balanced, and equitable local housing markets.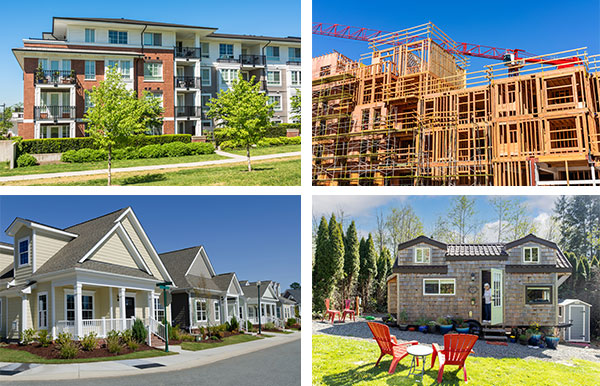 Our Housing Services
Comprehensive Housing Needs Assessments
We provide a thorough evaluation of the housing characteristics and trends in each community or region to determine how the existing supply of housing is aligned or misaligned with the current and future needs of the community. Our methods include:
Employer and community surveys
Public workshops and other engagement events
Data analysis of public and proprietary data sources
Affordable and workforce-attainable housing analysis
Housing insight interviews and focus groups
Housing needs modeling and projections

Housing Strategies
The housing challenges and opportunities are unique in each community, and our housing strategies are tailored to those unique needs.
Solving complex housing issues requires a holistic and creative approach, including new approaches to land use regulations, infrastructure, public-private partnerships, organizational capacity and collaboration, and funding methods, among others. Our strategies provide detailed implementation steps that are aligned with the priorities and capacities of public officials, staff, and local partners.
Housing Development Market Studies
We work with housing developers of all types to prepare market feasibility studies for affordable, workforce, market-rate, senior, mixed-use, and other housing projects. Whether a project is four units or 400, our team knows how to assess market opportunities and provide trustworthy and reliable conclusions relied upon by developers, underwriters, grant administrators, and public officials.
Related On The Navigator
Sign up for the Navigator, our newsletter about all things economic development

Your resource for understanding today and looking toward tomorrow