Tax Increment Financing (TIF) + District Improvement Financing (DIF)
Many states offer a version of these financing tools for economic development-related improvements and developments. We can help you assess and implement them in your community.
Tax Increment Financing (TIF) and District Improvement Financing (DIF) are economic development-related funding tools available in some US states. Laws vary from state to state, but TIF and DIF are typically be used to pay for infrastructure and development or redevelopment projects that are part of a community's long-term economic development strategy.
Camoin Associates has extensive experience in the analysis and implementation of TIF and DIF for many different public and private sector clients as part of our Real Estate Development and Economic and Fiscal Impact Analysis services.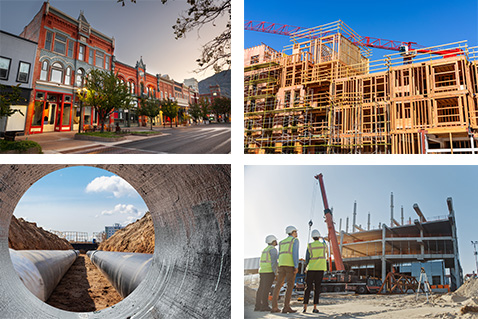 Our TIF/DIF Services and Expertise
Camoin Associates has experience working on TIF/DIF projects for clients throughout New England.
Connecticut TIF
Camoin Associates led the expansion of tax increment financing in Connecticut through the development of a Comprehensive Guide and Toolkit on the use of TIF for our client, Connecticut Main Street Center, and we have designed TIF assessments, policies, and plans for numerous municipalities.
Maine TIF
Camoin Associates has worked on tax increment financing projects in Maine for over 20 years. We completed more than 50 TIF-related projects for developers and municipalities since 2014 alone. We also developed a proprietary model to forecast the tax shifts, TIF-related revenue, and return on investment for proposed projects and have advised on TIF policies for many municipalities and private developers in the state.
New York TIF
Camoin Associates has experience designing TIF assessments, policies, and plans for our clients in the state.
Massachusetts DIF
Camoin Associates led the redesign of the state's district improvement financing for MassDevelopment. As part of that work, we helped create a DIF Guide, webinars, templates, and other resources for communities. We have also developed new districts and designed DIF assessments, policies, and plans for municipalities throughout the state.
Rhode Island TIF
Camoin Associates has experience designing TIF assessments, policies, and plans for our clients in the state. We currently provide advisory and technical services to the Economic Development Foundation of Rhode Island on the application of TIF to support economic investment.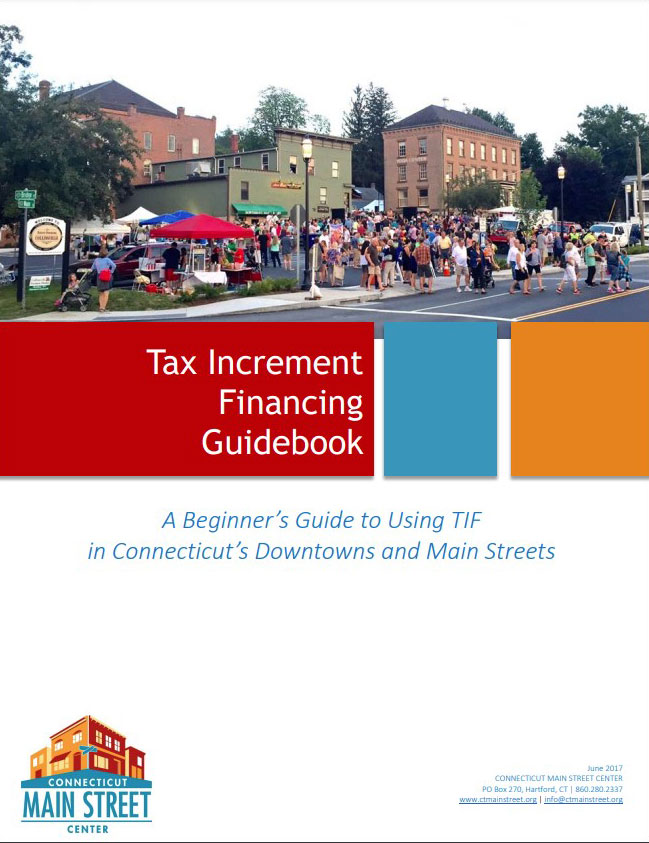 Services
Strategic + Organizational Planning

Whether you're developing a statewide, regional, local, or organizational strategic plan, Camoin Associates works with clients to set a vision and develop strategies that will support ambitious, but achievable goals.

Workforce Development + Talent Retention

Camoin Associates can help you craft actionable workforce development and talent retention solutions to create a resilient labor pipeline, supporting equitable and inclusive economic growth.

Real Estate Development Services

We help communities and developers do it all — from uncovering opportunities and developing project concepts to finding funding and navigating all the complexities from start to finish.

Impact Analysis

To us, measuring the jobs, earnings, sales, and revenue is only the beginning. We take a holistic approach to economic and fiscal impact to tell the full story of what a project, industry, program, or development will do for the community.

Lead Generation

As an established global research and direct marketing company, we have a track record of customizing and implementing high-end, mission-critical research and marketing campaigns that exceed client expectations.

Industry Analytics

As leaders in research and data analysis, we use the most advanced and comprehensive economic data and tools to understand the supply chain, industry market trends, and sector needs, and unearth emerging opportunities.

Entrepreneurship + Innovation

We help clients identify, connect with, understand, and strengthen their entrepreneurial ecosystems. Our mission is simple: to build a more inclusive economy for the future by connecting and inspiring the entrepreneurs of today — and tomorrow.

Business Attraction + Retention

Whether you're looking to enhance your business lead generation capabilities or maintain and expand your existing business relationships, our digital business engagement tools can help you reach your economic development goals.