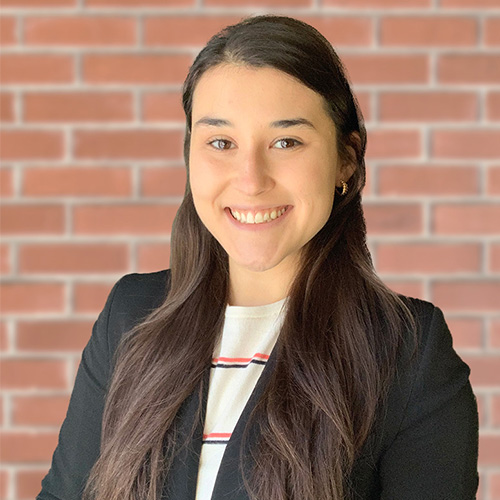 Angela is new to Camoin Associates and brings knowledge of economics, public policy, and demographic analysis. She is excited to apply her background to a diverse range of clients and to help clients make their communities stronger.
Prior to joining Camoin Associates, Angela worked in state government, where she contributed to a wide range of analysis supporting various agencies and projects. In her previous role, she served as a subject matter expert for the US Census and other demographic data. Angela is passionate about the power of data and the impacts that creative and thoughtful analysis can make on community development.
Real Results
Domestic Trade Market Analysis | Department of Economic and Community Development | State of Maine As a part of the State's ongoing efforts to expand its markets outside of Maine, Angela has conducted extensive market analyses regarding the historical and projected trade activity of key sectors throughout the economy. Through this work, Angela and the Camoin team are producing strategies for new domestic market opportunities for businesses that were impacted by COVID-19.
Return on Infrastructure Investment Analysis | City of North Port, FL | Angela conducted an updated analysis that measured the tax revenue generation potential of extending water and wastewater infrastructure to unserved development areas in the fast-growing city of North Port on Florida's west coast. The analysis measured the return on investment in terms of new commercial and industrial taxable assessed value that would result from each dollar of infrastructure investment by the city. Additionally, the analysis evaluated the additional return on investment that would occur if a specific development area were rezoned for commercial and industrial development. The city is using the analysis to prioritize infrastructure projects and promote economic development.
Economic & Fiscal Impact of Bioscience Incubator | FocusMaine | State of Maine As an analyst, Angela modeled the economic and fiscal impacts related to a proposed initiative to support private investment in biomedical incubators and accelerators. The analysis included an assessment of the wider implications and benefits of the biomedical industry throughout the state.
Broadband Occupation Profiles | Maine Connectivity Authority | State of Maine | As a part of larger broadband workforce plan, Angela helped to compile occupation profiles of broadband-related jobs in Maine. These profiles included statistics about workforce gaps, skills transferability, qualifications, and more, helping to better understand future workforce needs relating to major broadband infrastructure investment.