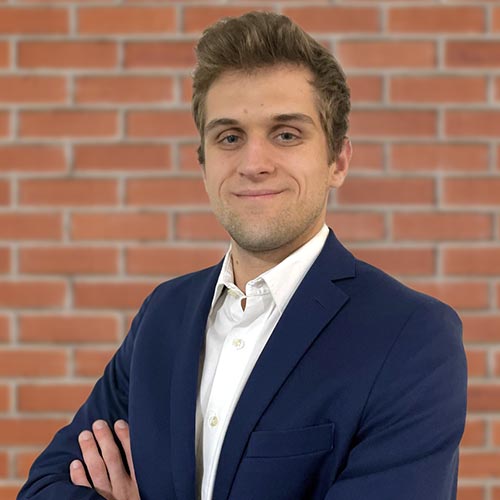 Connor is new to Camoin Associates and is excited to use his background in economics and statistics to help communities discover their strengths and learn what makes their region tick. In addition to his Master of Science degree in Applied Economics and Bachelor of Science degree in Business Economics, Connor received additional training in marketing and statistical analysis through his undergraduate minor studies.
Prior to joining Camoin Associates, Connor spent two years working in higher education where he worked on a broad range of economic analysis projects, from analyzing consumer demand and firm investment decisions to modeling regional economic development and providing theoretical analysis in sports economics and contest success functions. Connor brings an enthusiasm for economic development and a passion for using data to unveil new opportunities and solve challenging problems.
Real Results
Connor recently joined the Camoin Associates team. His featured projects were all performed in previous roles.
The Economic Contribution of Vandal Athletics | City of Moscow Chamber of Commerce, ID | This project was done to explore what, if any, economic contributions Vandal Athletics makes to the University of Idaho and the larger Moscow region. Connor was responsible for data analysis, data visualization tables, and the narrative structure of the final report.
Wineries' Economic Impact on Wine County: An Economic Data Analysis | Vandal Student Enterprises, ID | This project provided an overview of the economic impact that wineries have on the five counties that comprise California's "Wine Country" and modeled the expected fallout that the COVID-19 pandemic would have on the region. The project was entirely completed by Connor, including all data collection, analysis, visualization, and evaluation.