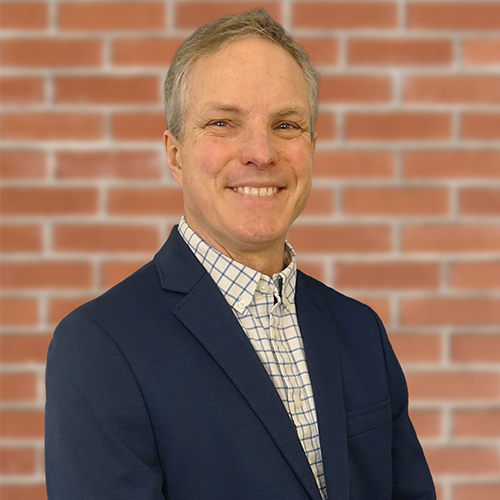 John brings a broad range of experiences to Camoin Associates, from analyzing the economic impacts of proposed highway expansions to forecasting commercial real estate market demand at the metro-area level. He has modeled commercial and residential construction activity off of economic and demographic drivers and projected technology spending and adoption at the industry level.
More generally, John enjoys the challenge of analyzing data to discover an underlying story and from there, distilling the most essential insights. He studied economics and statistics at the University of Minnesota and holds a Master of Arts degree in Economics from Northwestern University.
Real Results
Housing Needs Analysis | Keene, NH | John led the data analysis for this project, profiling the city's demographic and economic positions, taking inventory of the current housing stock — quantity and quality — and projecting future housing requirements by income level.
Schatz Brownfield Opportunity Area (BOA) | Poughkeepsie, NY | In the defined primary market area, John analyzed current and projected residential housing needs resulting from a shift towards older and smaller households. His work extended to evaluating the proposed conversion of a historic manufacturing site into residential space, identifying comparable properties, and specifying the characteristics required for the new residential structure to remain consistent with New York State's affordable housing development standards.
North Country Region Housing Needs Assessment and Strategy | Essex, Clinton, Hamilton, and Franklin Counties, NY | John drove the core analysis of the region's economic, demographic, and current housing conditions. He identified community-level shortfalls in housing stock and projected the amount and types of new construction needed to accommodate future household growth within each of the four counties.
Wendt Beach Park Reuse| Derby, NY | John's work identified which of several proposed redevelopment options for the Wendt mansion and surrounding grounds were most likely to succeed. This included measuring short- and long-term visitor spending, completing profiles of competing venues within the market area, and determining the anticipated demand for services from each possible use scenario.
Multifamily Development Feasibility | Brunswick, ME | A private builder required input on the financial feasibility of a proposed market-rate apartment development. John's analysis of current rental rates and historic increases showed that the client's expectations were overly optimistic under prevailing market conditions but that by the time the project was completed, further price appreciation would allow for rental rates approaching the developer's requirements.
Urban Redevelopment Opportunity | Hartford, CT | John assessed the opportunities and challenges in the development and rehabilitation of residential and commercial properties in North Hartford. He conducted industry, demographic, and real estate analysis and authored report materials supporting further residential development and prospects for additional commercial activity.
College-Based Retirement Community | Saint Joseph's College | Standish, ME | John researched and authored report materials profiling various retirement communities' business models and the economic and demographic factors influencing the industry. This work focused specifically on University-Based Retirement Communities (UBRC) and on the prospects for Saint Joseph's College to successfully develop such a facility. Considerations included the school's ability to draw sufficient clientele from alumni and the surrounding community to make the proposed project financially viable.
Retreat Farm Impact Analysis | Brattleboro, VT | In support of the farm's proposed purchase of a cheese production facility and added retail space, John evaluated the impacts of the expansion on the community, including employment, income, tourism, and municipal tax revenues.
Brownfield Opportunity Areas and Downtown Revitalization Initiatives | Upstate New York | John authored multiple industrial and demographic profiles for municipalities seeking to expand economic opportunities. He also analyzed the potential for residential development and expansion of retail offerings.