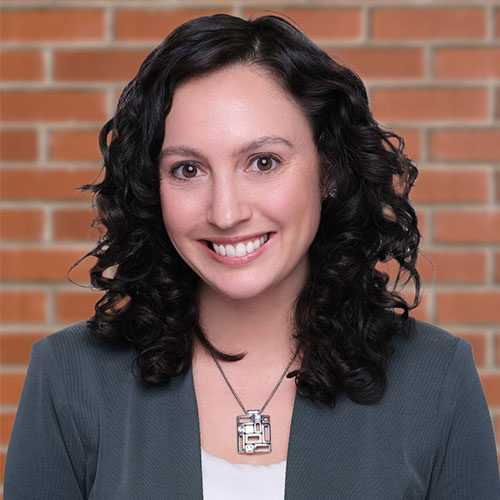 Lindsay has over a decade of experience engaging public, private, academic, and nonprofit sectors on data-driven programs and strategies to enhance regional workforce and economic development. In addition to her education in urban planning, her professional background spans program management, research, and strategic planning from rural localities to major metropolitan areas.
With her experience managing labor market information, focus groups, and surveys, Lindsay prioritizes using quantitative and qualitative approaches to understand the context of each community. Lindsay joins Camoin Associates from Greater Washington Partnership, where she most recently led the organization's Skills & Talent portfolio.
Real Results
Lindsay recently joined the Camoin Associates team. These projects were all performed in previous roles.
Capital CoLAB | Greater Washington Partnership | Baltimore, MD, Washington, DC, and Richmond, VA | Lindsay joined Greater Washington Partnership to help launch the Capital CoLAB, an action-oriented network of employers and academic institutions focused on building tech talent pathways in the Capital Region from Baltimore to Richmond. She helped grow this network to 22 universities, five K-12 jurisdictions, and nearly 20 employers. In just four years, Capital CoLAB programs engaged over 12,000 students in industry-aligned coursework, improving their competitiveness for jobs in the region.
Employer Signaling System | Greater Washington Partnership | Baltimore, MD, Washington, DC, and Richmond, VA | Lindsay developed and led the organization's Employer Signaling System, a process that combines labor market information with employer insights and educator feedback to develop and refresh the knowledge, skills, abilities, and credentials needed for entry-level tech and tech adjacent jobs in the Capital Region. With a focus on translating employer needs into actionable data for educators, 18 universities and five K-12 jurisdictions were able to embed industry-validated competencies into course pathways.
TalentReady Cybersecurity Externship | Greater Washington Partnership | Baltimore, MD, Washington, DC, and Richmond, VA | As part of TalentReady — a program to create and enhance IT pathways starting in high school — Lindsay's team partnered with a local nonprofit to launch an externship providing cybersecurity career exploration and learning labs to 100 high school students. The goal of the externship was to engage students — particularly those from underrepresented backgrounds in tech — in work-based learning and coursework aligned with in-demand jobs in the region.
Entrepreneurial Ecosystems in Appalachia | Appalachian Regional Commission | Appalachia Region | During her tenure at the Center for Regional Economic Competitiveness, Lindsay worked with a team of consultants to develop a hub of research reports and resources to support entrepreneurial development in Appalachia. Lindsay coordinated stakeholder interviews, collected labor market information, and wrote case studies on the entrepreneurial ecosystems of Cattaraugus County, NY, and the City of Chattanooga, TN.