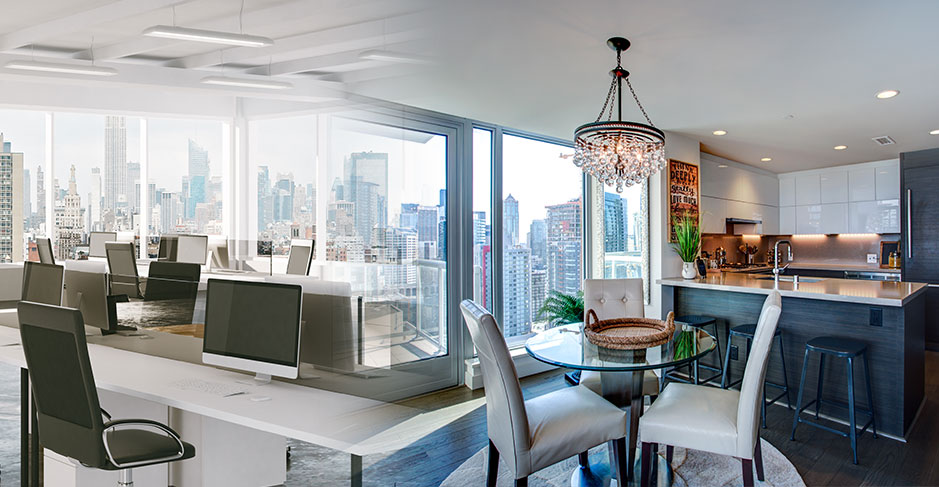 In many large cities across the country, vacant office space has become abundant in downtowns and prime real estate areas. Converting these empty spaces into housing is appealing to many cities and developers, however, the process required to make these dreams a reality is more challenging than it may seem.
As the pandemic continues to influence the way we live and work, office spaces across the country are sitting empty or underutilized with a vacancy rate of 17.1% in Q3 of 2022. At the same time, the need for affordable housing continues to grow as housing costs rise faster than wages in many parts of the country.
In response, some cities and developers are viewing the conversion of vacant office space to affordable housing as a potential two-birds/one-stone solution to this crisis. However, the actual process of converting offices into apartments looks easier than it actually is and comes with a bevy of challenges that require careful consideration.
There are five key issues that communities and developers must account for when considering converting vacant office space into housing:
1. Zoning and Building Regulations
One of the most important factors to consider when converting office space to affordable housing is zoning and building regulations. The specific regulations governing land use and building design can vary widely between cities and even within neighborhoods. It is important to understand these regulations and work within them to ensure the conversion is compliant and will be approved by local authorities.
2. Site Characteristics
The physical characteristics of the building and its location can impact the feasibility and cost of conversion. For example, the international building code requires that no interior space can be more than 30 feet from a window that opens in a living space or apartment. While older office buildings typically follow this requirement, more recent office developments fall well short of the 30-foot requirement.
3. Access to Services and Amenities
Access to services and amenities is also crucial when converting vacant office space into affordable housing. The converted space needs to be in an area that is accessible to public transportation, grocery stores, and healthcare while also featuring modern amenities such as bike storage, gyms, and lounges. While some of these amenities, such as public transportation, are in the same areas as employment centers, others like grocery stores are less common, making appropriate buildings for conversion even harder to find.
4. Cost and Feasibility
Cost and feasibility are major considerations when converting vacant office space to affordable housing. Converting office space to housing can be expensive, especially if significant renovation or modifications are required. The conversion alone may cost more money than simply building a new development. Another important consideration is that office real estate has historically been far more expensive per square foot than apartments, making developers hesitant to convert the space and sacrifice future potential earnings.
5. Community Resistance
Finally, a lack of community support also plays a big role in the success of a conversion project. The local community may be resistant to the increased density, traffic, or noise that a conversion may bring, and, as a result, may be in staunch opposition to the project. Community support is a necessity for a conversion project's success, and strong opposition may be too hard for the project to overcome even if it is financially feasible.
While becoming increasingly more challenging, converting vacant office space to affordable housing does have the potential to provide much-needed housing and successful conversions can also help revitalize underutilized spaces to bring new life to a neighborhood.
Despite the challenges, many communities from San Francisco to New York are currently in the process of successfully converting offices to housing using creativity, innovation, and strategic thinking.
Are you considering converting vacant office space into housing and need help with a feasibility study, impact analysis, or project visioning? Camoin Associates can help. Learn more about our Real Estate Development and Housing Services.