Strategic Planning + Organizational Change
Whether you're developing a statewide, regional, local, or organizational strategic plan, Camoin Associates works with clients to set a vision and develop strategies that will support ambitious, but achievable goals.
Strategic Planning
Our strategic planning process is designed to help communities develop and act on a clear vision of the future by blending high-level ideas with tactics, projects, programs, services, and policies uniquely tailored to make a positive difference in people's lives.
First, we analyze market conditions, resources, and capacity. Then we draw on our unparalleled expertise to deliver sound recommendations, helping our clients transform into trusted catalysts for change and honest brokers for private investment. 
Through an open and iterative process, our strategic plans unite diverse interests around targeted actions that achieve aspirational goals.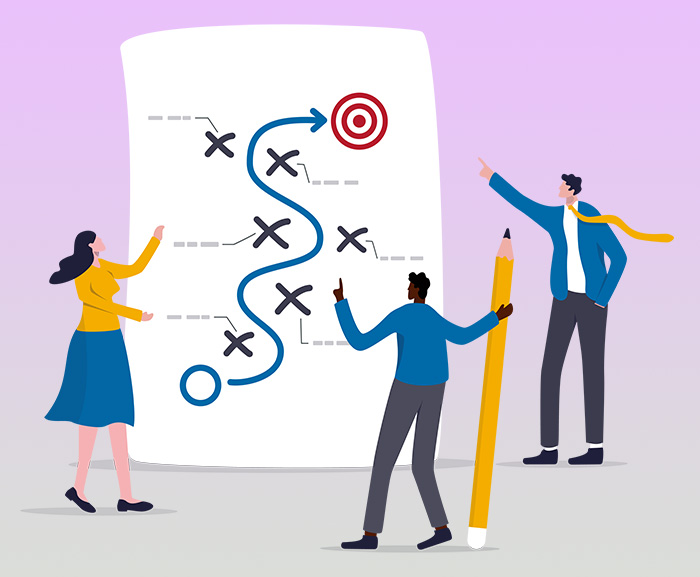 Strategic Planning Services
We partner closely with our clients to engage stakeholders, define future growth opportunities, and develop a strategic plan that will help your organization generate economic prosperity.
Economic development strategic plans
Comprehensive Economic Development Strategies (CEDS), as sanctioned by the US Economic Development Administration
Workforce development and skills analysis
Entrepreneurship evaluations and strategies
Housing needs assessments
Tourism product development
Retail analysis and corridor development planning
Strategic Planning Expertise
Business and industry analysis
Workforce and talent assessment
Engagement with the business community, community members, elected officials, and other local leadership
Entrepreneurship ecosystem building
Real estate market analysis
Organizational Change
Your organization doesn't fit a mold, so nor should your approach to managing change. That's why our organizational strategic planning process and organizational change management plans are designed to address your unique challenges and help you meet your specific goals. So how's it done? 
Camoin Associates zeroes in on what matters most. We help organizations coordinate, prioritize, and align programs and initiatives. And we collaborate with board members, public officials, and stakeholders to develop collaborative strategies that work.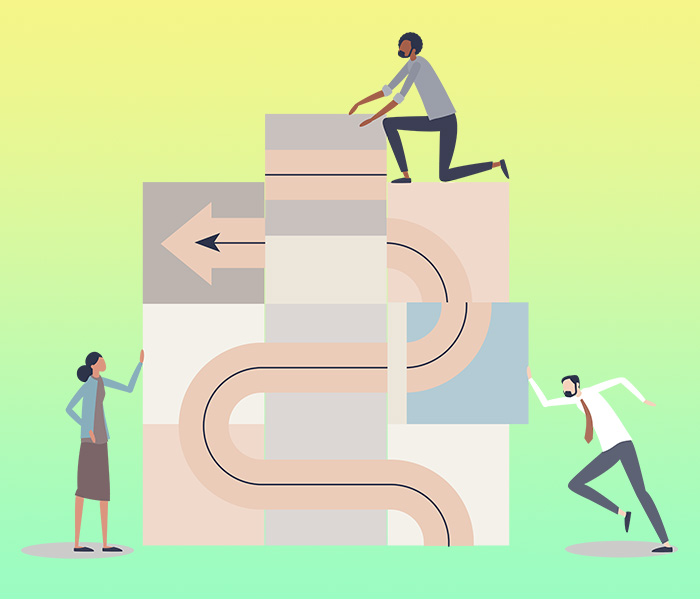 Organizational Change Services
Establishing and reforming organizations
Evaluation and benchmarking
Operations plans
Performance management
Strategic visioning
Training for boards and public officials
Organizational Change Expertise
Digital and in-person stakeholder engagement to set goals and align values
Developing a "balanced scorecard" to help your organization determine priorities and values
Evaluating incentives, programs, and leadership capacity
Services
Strategic + Organizational Planning

Whether you're developing a statewide, regional, local, or organizational strategic plan, Camoin Associates works with clients to set a vision and develop strategies that will support ambitious, but achievable goals.

Workforce Development + Talent Retention

Camoin Associates can help you craft actionable workforce development and talent retention solutions to create a resilient labor pipeline, supporting equitable and inclusive economic growth.

Real Estate Development Services

We help communities and developers do it all — from uncovering opportunities and developing project concepts to finding funding and navigating all the complexities from start to finish.

Impact Analysis

To us, measuring the jobs, earnings, sales, and revenue is only the beginning. We take a holistic approach to economic and fiscal impact to tell the full story of what a project, industry, program, or development will do for the community.

Lead Generation

As an established global research and direct marketing company, we have a track record of customizing and implementing high-end, mission-critical research and marketing campaigns that exceed client expectations.

Industry Analytics

As leaders in research and data analysis, we use the most advanced and comprehensive economic data and tools to understand the supply chain, industry market trends, and sector needs, and unearth emerging opportunities.

Entrepreneurship + Innovation

We help clients identify, connect with, understand, and strengthen their entrepreneurial ecosystems. Our mission is simple: to build a more inclusive economy for the future by connecting and inspiring the entrepreneurs of today — and tomorrow.

Business Attraction + Retention

Whether you're looking to enhance your business lead generation capabilities or maintain and expand your existing business relationships, our digital business engagement tools can help you reach your economic development goals.