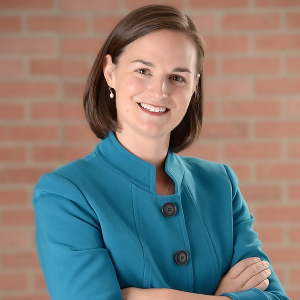 Driven by a commitment to make a positive impact, Rachel's work with clients over the last 15 years spans the full spectrum of services offered by Camoin Associates. With specific expertise in economic and fiscal impact analysis and strategic planning, Rachel has the skills to conduct deep data analytics and the experience to translate the numbers into easily understandable findings.
Rachel is energized by bringing the right people to the table, facilitating difficult conversations, and identifying the necessary steps that will advance the group toward a collective vision. Her passion for playing a role in creating resilient, vibrant, and livable communities is evident in the many successful, complex, multi-stakeholder projects she has led. With a unique perspective gained from her internal operations role, Rachel is exceptionally skilled at managing multiple interest groups and conflicting priorities with compassion, understanding, and always a little humor. Rachel holds a Master's in Urban and Regional Planning from SUNY Albany and is certified by the American Planning Association.
Real Results
Economic Development and Marketing Strategy  |  Nassau County Industrial Development Agency  |  Rachel led a multi-firm team in the development and creation of an economic development and marketing strategy for a long-term client, the Nassau County Industrial Development Agency. The final plan combines marketing- and economic development-focused tactics that highlight the benefits of the region and encourage support of retention of critical sectors.   
Economic Impact of the Louisiana Entertainment Tax Credit  |  State of Louisiana  |  Since 2017, Rachel has been involved with designing and employing a methodology to measure the economic and fiscal impact of the three entertainment industry tax credit programs in Louisiana. The analysis is used by decision makers to compare the revenue generated by these programs to the amount paid out in tax credits to determine the average annual benefit/cost of the incentive.  
Southern Vermont Comprehensive Economic Development Strategy | Bennington and Windham Counties | Since working on this report in her own backyard, significant implementation steps have been made, including successfully applying for funding by the U.S. Economic Development Agency to implement infrastructure improvements, creating a "welcome wagon" program that targets diverse populations, and conducting follow up housing needs studies.
Economic Impact of New York State Industrial Development Agencies | New York State Economic Development Council | Hoping to improve the perception of industrial development agencies (IDAs) in New York State, Rachel completed an analysis that considers traditional and nontraditional measures of success, as well as the IDA's role in implementing regional and statewide economic development initiatives. With broad participation across the state and significant data analysis and research, this report will be used to communicate why IDAs are important economic development partners and the ways they can be more effective.