Alexandra Tranmer
Director of Strategic Planning
Phone: 518-899-2608, Ext. 101
Email: alexandra@camoinassociates.com
Connect:
As a Senior Project Manager, Alex leads complex strategic planning efforts in geographies ranging from bustling urban centers to pastoral villages. She harnessed the power of collaboration in Los Angeles County, the country's most populous county, where she managed a multi-disciplinary team to develop a strategic plan that was swiftly approved by the US Economic Development Administration. Alex works with clients to balance the competing interests of stakeholders while helping the client develop a plan that is ambitious yet achievable under their existing organizational capacity. 
A skilled grant writer, Alex has also obtained more than $4 million in grants for public and private sector clients across the Northeast. She manages the City of Mechanicville, NY's, grant portfolio, which exceeds $10 million and covers local and federal funds that support vital community development projects like home rehabilitation and road repairs.
As Camoin Associate's Engagement Team lead, Alex oversees the firm's approach to community engagement and the tools used to connect with diverse populations. Seeking to incorporate youth voices into a regional strategic planning process in New Jersey, Alex collaborated with a local non-profit to understand how the lived experience and desires of high school-aged students would impact regional economic development efforts to retain and attract a new generation.
Alex holds an Honors Bachelor of Arts and a Master's of Science in Planning (MScPl) from the University of Toronto in Ontario, Canada.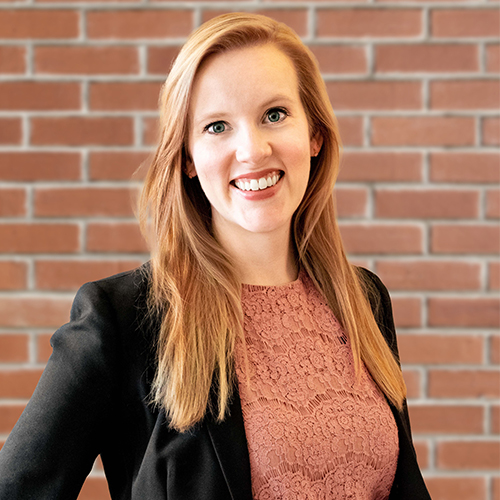 Real Results
Community Building through Entrepreneurism at the S.T.E.A.M Garden | Central Avenue Business Improvement District (City of Albany, NY) | As the primary grant administrator and writer for the Central Avenue Business Improvement District, Alex has managed and disbursed more than $1 million of grant funds and continues to seek funding opportunities to expand the reach of the S.T.E.A.M Garden, an incubator in the heart of Albany's most culturally diverse commercial corridor.   
Taking a Place-Based Approach to Syracuse's Commercial Corridors | City of Syracuse, NY | After leading a successful pilot study covering one corridor on the city's southside, Alex managed an expanded commercial corridor study that spanned 10 areas in Syracuse. Directing discussions among grassroots stakeholders and leadership, Alex helped the city identify market opportunities that also showed community viability. The market opportunities best suited for Syracuse's assets and resources were presented and supported by the City's senior leadership and continue to direct the City's economic development goals.  
Making the Case for Infrastructure Investment with Data | City of North Port, FL | Nestled in southwest Florida, the booming City of North Port accounted for 20% of Sarasota County's population growth in the last decade but only 2.5% of job growth. To spur job creation to match population growth, Alex directed a process that demonstrated to the City Commission how vital infrastructure investments at shovel-ready sites would spur development and, ultimately, fiscal security for the city. After a public presentation by Alex, the City Commission unanimously adopted the plan and sanctioned the City Manager to further solidify funding options for infrastructure buildout. 
Comprehensive Economic Development Strategy for Los Angeles County | Los Angeles County, CA | Alex was the project manager for the development of a comprehensive economic development strategy (CEDS) for the nation's most populous county. Coordinating stakeholder engagement across the five districts that comprised Los Angeles County, Alex also supported strategy development and ultimately delivered a plan that was readily approved by the US Economic Development Administration. Alex will remain engaged with the County for another four years, leading the process for compiling annual reports for the CEDS. 
Economic Development Strategy and Securing Long-Term Funding for Implementation | Chautauqua County, NY | In addition to leading a strategic planning process that culminated in broad regional support, Alex also helped the County pivot to immediate crisis response during the COVID-19 pandemic. The Economic Development Strategic Plan invoked a call to action for stakeholders, who mobilized after the plan's launch. The foresight and vision from the plan led to the county's economic development organization obtaining nearly $1 million from the Ralph Wilson Foundation as a Project Leveraging Fund to support implementation of priority projects in the Economic Development Strategic Plan.